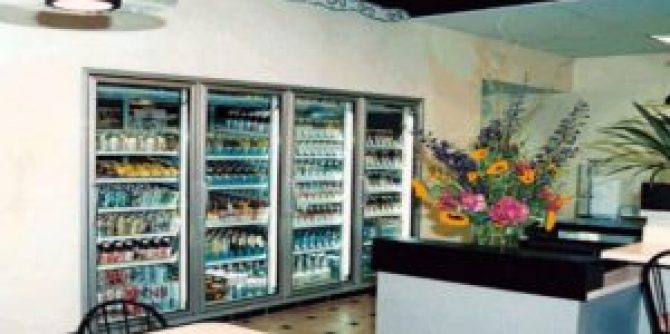 Many businesses, including supermarkets, convenience stores, and upscale bars in California are installing walk-in beer caves. Business owners have realized that the bulk of their customers want their beer cold and ready to drink.
A well-designed beer cave is not just for beer; it is also ideal for storage and display of crisp white wines and non-alcoholic beverages. Any store owner or operator that wants to increase the sales of cold beverages will find a beer cave to be an indispensable addition.
Walk-in beer caves are similar to any walk-in cooler, with one major difference. Either they feature a single door leading to a common area, or they are made with several doors, behind which, lies a single brand of beer. Walk-in beer caves are ideal for the storage of kegs and full cases of beer. Multiple glass doors are ideal as they let the customer see exactly what is available gives them immediate access. As they can store more cold beer in less space, having one also cuts down on restocking time.
Things To Consider
Correct placement and professional installation are essential. Beer caves work best when the temperature is kept at 34 or 35 degrees F although to manage running costs, many owners keep the temperature as high as 38 degrees F. If you plan to keep the temperature lower than this, say 32 or 33 degrees, which is just above freezing, the placement, and size of the evaporator coil and compressor is an important consideration.
Many operators are combining a walk-in beer cave with a walk-in conventional cooler simply by separating the two with a glass door. This is an economical way to get two walk-in coolers for almost the price of one.
Walk-in beer caves are a great way to store and sell cold beverages. Call TKS Cold Storage Manufacturing & Construction in California or visit us.