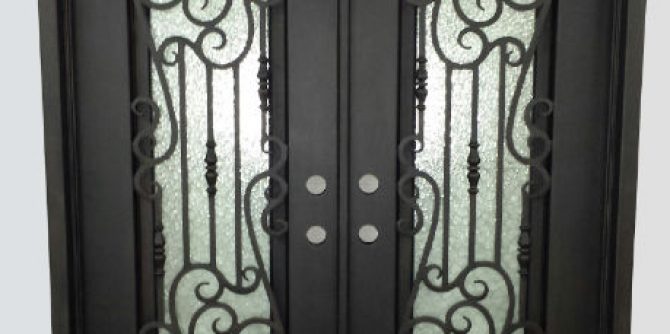 When it comes to choosing a door for your home, you have many design and materials considerations to take into account. Once you've narrowed down these decisions, you'll have to also decide whether or not you want to install a single or double door. Many people assume that homes have just one front entry door, but more and more homeowners are opting to install double doors for a variety of reasons. Here are a few things to keep in mind when you're deciding whether to install a single or double door, as well as materials to take into consideration.
Size and Proportion
Larger homes are better suited for a set of double doors because they are more proportionate to the overall size of the home. Similarly, a smaller home can enhance its appearance with just one single iron entry door instead of a set of two. In this consideration, the important thing to keep in mind is how the doors enhance the overall look of the home and the harmony of the design. It can be helpful to look at pictures of homes to get an idea of how the difference in single and double doors has an effect on the architectural appeal of the home.
Security
Security concerns play a role in choosing a door, but when it comes to deciding between one or two, perhaps a more important consideration is the material of the door or doors. When it comes to iron entry doors, for example, security is greatly enhanced whether you have one door or two. Iron is an incredibly strong material for a door and therefore can increase your home's security by deterring theft and burglary due to being more difficult to break into.
Aesthetic Appeal
Certain types of doors lend themselves to being either single or double, although most doors can work in either fashion. Iron glass entry doors can be especially striking when they are installed in a symmetrical pair. However, they can also look good if installed as a single unit. If the design of wrought iron carries through to both doors, it can produce a truly inviting and welcoming the first impression for your home.
When you're deciding whether to opt for installing a single or a double door on your home, consider design elements and budget, but security as well. Once you've thought about your particular needs and the specifications of your home, you'll have a clearer picture of which type of door is best. Visit the website www.irondoorsnow.com for more information.