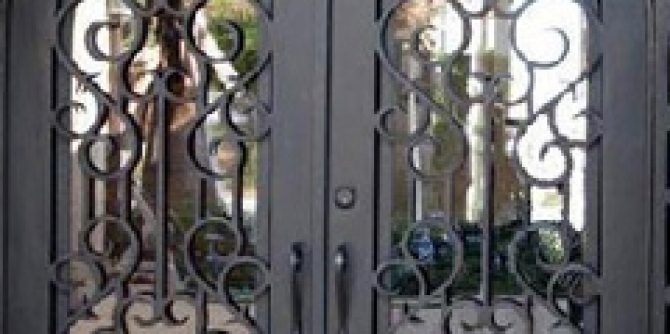 There are many advantages to installing an iron entry door in your home. Doors made out of iron come in a wide range of designs, can be very durable, and are designed for efficiency. Here are three reasons that iron doors could be an exceptional choice for your home.
Appearance
Iron entry doors can be designed to look any way you like. You can find an iron door with visual detailing suitable for any home, whether you are searching for a door that complements the style of your home exterior, fits in with the appearance of your neighborhood, or incorporates characteristics of your region. Iron door designs range from classic scroll work to modernist presentations. Installing an iron door can add artistic flare to your home.
Durability
If you are concerned about home security or door strength during a natural disaster, the best solution may be an iron entry door. These doors are difficult to knock down or break into, and some models pass coastal hurricane tests. Look for doors with double-paned textured privacy glass to prevent strangers from being able to see into your house. Some models feature glass panels that can be opened to allow residents to speak to visitors without opening the door. Iron doors provide a high level of security while still looking intriguing and inviting.
Efficiency
Iron doors are very efficient no matter the climate. The metal used in these doors is resistant to moisture and variations in temperature, meaning that an iron door should not warp or lose its ability to achieve a tight seal over time. The overall seal can be maintained by replacing the weather stripping when it becomes worn. If you are considering iron glass entry doors, look for a door with glass sealed on the exterior side rather than the interior. Maximize the efficiency of any door by making sure that it is properly installed. Doors that are not correctly mounted may leak climate-controlled air and allow drafts to enter your home.
No matter which of these factors is most important to you or your family, you are likely to find that iron entry doors are the right choice for your home. You might start by searching for stock doors to get a sense of the range of styles that are available. If you do not find the design you want, certain manufacturers will work with you to design a single door or set of double doors that accentuates the exterior design of any home. Contact Iron Doors Now for detail information!