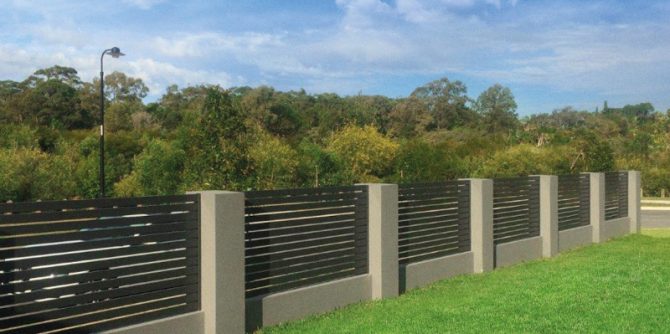 Privacy screens are becoming one of the most popular options for any outdoor area. Whether you want to shield trash bins from view or want to protect the A/C unit, you'll find that these screens can help you achieve your goals. You can also put them around the perimeter of the house, ensuring that no one can get inside without permission. If you make them high enough, children's toys won't come into the yard, potentially damaging your lawn or garden. Along with such, kids won't be trampling through the yard as a shortcut, either.
Your privacy screens ensure that your private life remains that way. Whether you're hosting a barbecue or want to relax with a good book, you won't have people looking or gawking at you. Plus, you and your kids can play without fear and pets can be left outside to run and get exercise. Along with such, you can tend your garden without worrying about neighbours stopping for a chat. These screens can match the overall décor of your home, even to the colour. Plus, they're a natural deterrent to thieves who can't climb them to get access to your house or garage.
At SP Screens, they choose to offer Xcell privacy screens because they are highly versatile and perfect for almost any home. They feature a customisable slat system, mostly made of aluminium. You can choose the size of the screens and the spacing, as well. They can be used in almost every area of your home, such as on windows to shade from the sun and eyes of neighbours, carports or patios, utility covers, balcony or deck areas, and much more. Your privacy screen can be customised a variety of ways, including different colours and spacing, ensuring that you get something suitable for your needs.