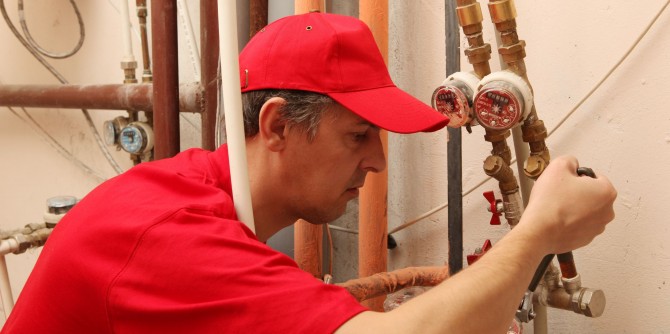 Each home owner is responsible for the water line that runs from the street to the home. Maintaining the water line is not the city's responsibility. Instead, any damages must be repaired by the owner of the home. When you need water line replacement services, it helps to get professional help to get the best results. Although this is a major undertaking, the process can be made simpler by working with an experienced plumbing company.
Renovations can be quick
One of the things that home owners worry about is if the process of water line replacement takes too long. It does not have to be. In fact, some companies are able to complete the water line replacement in just one day. When it comes to water line replacement, you can get the best quality services performed efficiently with advanced technology, such as trenchless water line replacement. With this type of water line replacement, you can feel confident knowing your day to day life won't be too interrupted, because you will get the fast services you need.
Your lawn can remain in tact
Another thing you may not expect is that your lawn can actually remain intact throughout the entire process. There is no need for a massive hole in your front lawn just because your water line is need of replacement. By choosing the right company, one that knows how to do trenchless water line replacement, you can feel confident knowing that your home's landscape won't be significantly affected. The plumbing company can provide this service by making small entry point holes and then applying air pressure. With a long air bladder, the pipe can be fully restored without having to break through the lawn.
Video inspection can provide insight
Plumbing professionals use video inspection tools to determine whether a repair or a replacement is needed. The professional contractors will use the equipment to look deep into the pipes and determine the next steps.
The water line that leads to your home is your responsibility. Therefore, it is important to contact your local plumbing company to get the best services. They have the skills, knowledge, and experience to do the best job for your home. If you suspect that the water line that connects to your home needs repairs, be sure to contact your plumbing company right away.