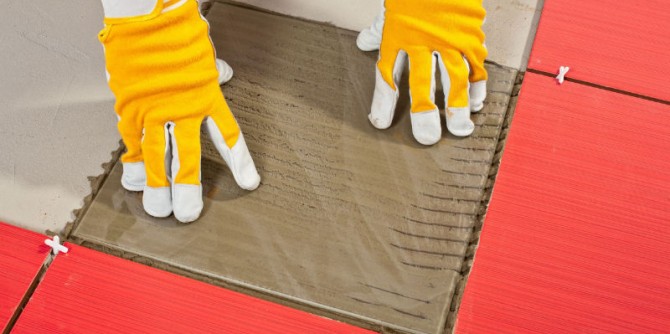 It's never easy to pick just the right flooring for a room. For those who have narrowed the options down to tile, there are a few tips that can help you find just the right floor tiles.
Material
Those that aren't on a very tight budget may want to consider natural stone, as this is a very sought after type of Floor Tiles. It tends to be expensive and need a bit more care than some of the other types of tile, but it is among the longest lasting types of tile, so the increase in price may be worth it. Ceramic and porcelain tiles are a bit more affordable while still being relatively long lasting.
Use
Be sure to tell the salesperson where the tile is going to be used. This can make a big difference. Some types of tile can only be used on walls, while others may be okay for light use on flooring. Look for a PEI rating of at least a three for rooms that get a moderate amount of traffic, and those with very heavy traffic should have Floor Tiles with a PEI of five or above. Rooms that tend to have more water exposure, such as the bathroom and kitchen, should have tiles that are slip-resistant to minimize the risk of accidents.
Shape
Square and rectangular tiles are the easiest to use, but tiles in other shapes can add a more unique and eye-catching look. One way to get a unique floor without resorting to oddly-shaped tiles is to vary the color of square or rectangular tiles to form a pattern while still using the same size of tiles.
Grout Considerations
Tiles typically are installed with grout filling the spaces between them. This grout should have a waterproof coating to make it last longer and be easier to care for. It's possible to get grout that is a similar color so it blends in with the tile or to use a contrasting color to make the tile stand out more.