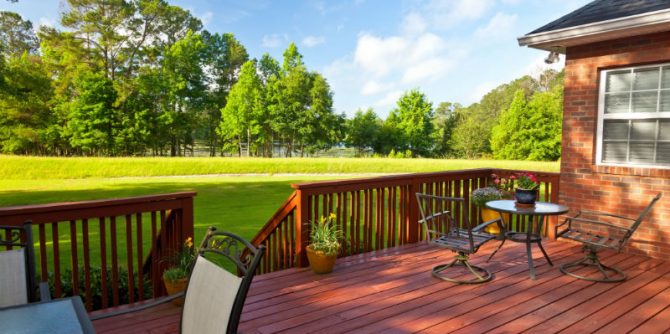 Living in an area without trees can be very hot in the summertime. Of course, you could drive to a nursery, pick out a sapling, and plant it in your backyard. But, you won't receive shade from it for the next couple of years as it needs to grow and mature.
There are plenty of creative ways to add shade to your backyard without waiting for trees to grow!
Vinyl pavilions
Pavilions are an easy fix for adding shade to your backyard. Pavilions are large enough to cover outdoor seating under them, so they can quickly become a fun entertainment space. A simple wood lattice top pavilion won't provide enough shade, but you can add vines and greenery to provide beautiful, natural shade!
As a homeowner, you want your pavilion to be low maintenance and long-lasting. Both of those characteristics come with quality, which you won't receive with many big-name brands.
Backyard and Beyond is an Amish-owned company specializing in outdoor living structures. With a wide selection of pavilions constructed with various materials, including vinyl, you can find your perfect pavilion at Backyard and Beyond. Not seeing what you have envisioned? Backyard and Beyond has an option to fully customize all their pavilions. Visit their website today to pick out your new pavilion for your outdoor space.
Large umbrellas
A straightforward fix, large umbrellas can look very classy and stylish when placed strategically around a yard. Create shade around your pool and place lounge chairs underneath for a place to rest, relax, and get out of the sun.
Get creative with your umbrellas by using them in your garden to offer shade. The possibilities with large umbrellas are endless. Just ensure they are secured in the ground so they don't blow away during storms and high winds.
Canopies and tarps
Something as simple as stringing up a tarp overhead can offer plenty of shade for your yard. Throughout the summer, you can change the colors and styles of the tarps and canopies and even wash them frequently. Canopies are a simple, temporary solution great for those living in rented accommodations or those who do not want to spend too much money.
Awnings
Awnings are simple attachments that you can add to the side or back of a home. Awnings are an excellent choice for adding shade to a porch or patio so you can enjoy the outdoors without the sun beating on you. If you don't want to have shade on your patio or deck all the time, some companies offer retractable awnings so as not to take away from the home's aesthetic.
There are plenty of options out there for people looking to add shade to their outdoor living space. While we should always look to plant trees when we can (because of their environmental benefits), they aren't exactly fast-growing. So, provide a quick shade fix and visit website today to get started.